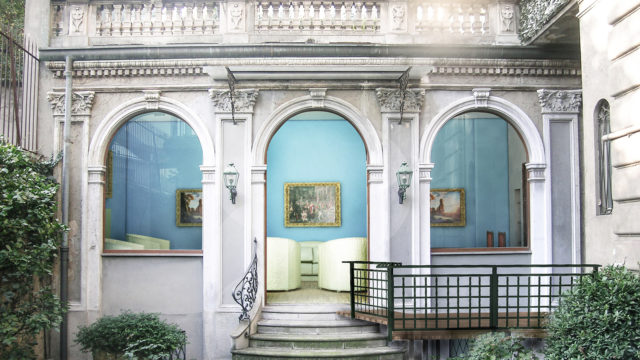 Private apartment, Cenacolo, Milano
Location: Milano
Chronology: November 2015/January 2016
Si libera la parte centrale dell'appartamento da spazi frammentati privi di luce naturale, si evidenziano e articolano i collegamenti verticali con la porzione parzialmente interrata, facendo irrompere la luce naturale nel cuore dell'appartamento. Al soggiorno, si aggiunge un'altana che si protende sullo spazio esterno del giardino.
---
Private Housing – The Last Supper, Milano
Partitions blocking off the sunlight are removed from the inner section of the apartment, while vertical fixtures connecting to the partially below ground floor are highlighted and ameliorated so that natural light floods straight into the heart of the residence. A rooftop loggia is raised onto the living room area, reaching out over the garden.