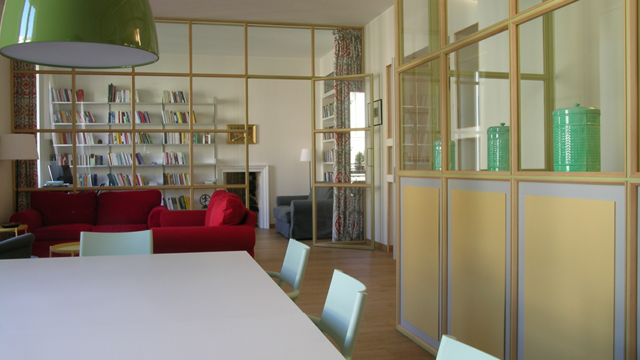 Private apartment, Porta Venezia/Città Studi
Client: private
Location: Milano/Porta Venezia
Chronology: Mar / Dec 2017
In un edificio inizi 1900, l'appartamento si affaccia su un viale alberato.
La luce naturale viene accompagnata negli interni, liberando da tutte le pareti questo fronte e riperimetrando studio e cucina con pareti semitrasparenti e leggere. Si recuperano le vecchie anse dei camini e si protegge la zona notte.
---
Set in an early XX century building, the flat overlooks a tree lined avenue. Natural light floods in, reaching deep into the apartment, thanks to an open layout, realized by demolishing inner walls and redefining the studio and the kitchen space with light, semi-transparent partitions. The night area is shielded. And the living area still retains the old fireplace nooks.