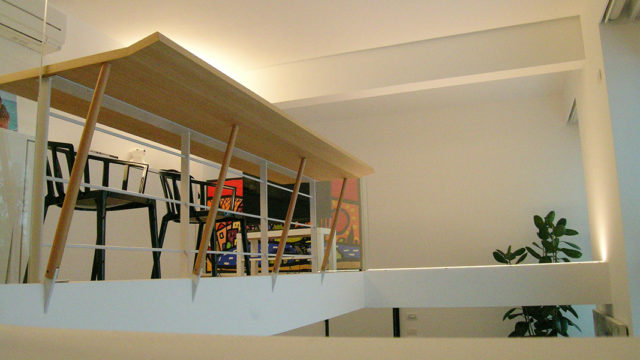 Warehouse reclaiming, Morivione – Milano
Location: Milano, Morivione
Chronology: July 2019
Loft renovation.
Si riconfigura il magazzino soppalcato esistente ampliando l'area destinata a soggiorno-pranzo e riconfigurando la parte superiore e facendo solo intravedere il collegamento verticale.
---
Warehouse reclaiming
A loft renovation. The existing warehouse space and its mezzanine are thoroughly redesigned so to enlarge the part meant as a living and dining area, while conferring new living space features to the upper lot.